Cynthia Chitko
is an American singer-songwriter and musician who sings music from her soul.
Cynthia's rich, clear voice draws you into heartfelt lyrics and flowing melodies. She creates an immediate connection with her audience and her songs have been described as purely honest, deeply emotional, yet truly hopeful.


When performing, the instrumentation on her songs is usually a simple arrangement with Cynthia accompanying her own vocals with acoustic guitar and an occasional hand drum. Her repertoire consists mostly of original songs with themes embracing a full spectrum of love, enchantment and real life experiences.
With a caption that reads, "…realizing and accepting the different facets of love…", Cynthia delivers a full range of emotions in her most recent album; "Knowing Love Is Near".
Each song is a complete work of art. Listen and be drawn in.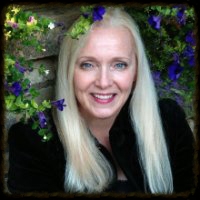 NEW RELEASE!

KNOWING LOVE IS NEAR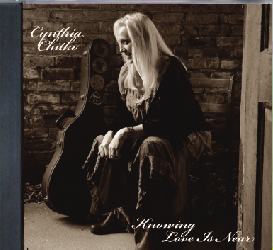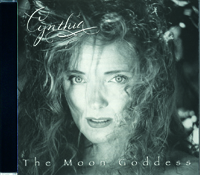 Don't like to order online?
Order by mail by sending a check or money order to:
Promotion Music Records
W12849 Lange Rd. Fairchild, WI 54741
Please indicate what album the payment is for.
Call for quotes on bulk orders for retail sale
s
866-651-6472

(c)Copyright 2010
Promotion Music Records
All Rights Reserved